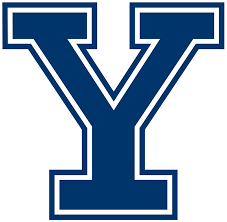 Appetizers & Wine Tasting with Page Knudsen Cowles of Knudsen Vineyards
Friday, May 18th, 2018 @ 5:30-7:30 PM, The University Club
Purchase tickets for $20 HERE.
--
The Yale Club of Oregon and SW Washington warmly invites us to their evening of appetizers and a wine tasting of Knudsen Vineyards Chardonnay and Pinot Noir wines along with a presentation by Page Knudsen Cowles, Managing Partner of Knudsen Vineyards (Yale undergrad '77 and current member of the Yale School of Management Board of Advisors).
--
Knudsen Vineyards is a 47-year-old vineyard located in North Willamette Valley's Dundee Hills AVA. Knudsen Vineyards is known as one of the earliest established vineyards of the Willamette Valley, founded by Page's parents, Cal and Julia Lee Knudsen. While the Knudsen Vineyards wine label represents a return to winemaking under the family label (2014), Knudsen Erath Winery was founded as the first commercial winery in the Dundee Hills in 1975 in parternship with Dick Erath, another Oregon wine pioneer. Knudsey Vineyards has also long been a premier supplier of the higest quality fruit to the award-winning Argyle Winery since 1987.
When:
Friday, 05/18/18 at 5:30pm - 7:30pm | iCal
Where:
University Club of Portland
1225 Southwest 6th Avenue
Portland, OR 97204 USA
[ Get Directions ]