Member Benefit: Tour of the Oregon National Primate Research Center
Saturday, May 25, 10am-12:30 pm
Join us for an exclusive opportunity to tour the Oregon National Primate Research Center. As one of the seven National Primate Research Centers (NPRCs) supported by the National Institutes of Health, their mandate is help people across generations live longer, healthier lives through scientific breakthroughs. To accomplish this goal, the NPRCs engaged in biomedical research using nonhuman primate (NHP) models, and provide research experts and resources to investigators throughout the United States so that they can discover causes, preventions, treatments, and cures for important diseases and disorders.
Read more about the Oregon National Primate Research center HERE.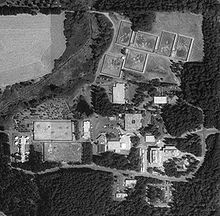 Tour details
45 minutes - Introduction to Biomedical Research and ONPRC research interest
1 hour - Tour of outdoor breeding colonies (walking tour)
45 minutes - Visit with a panel of scientists/animal care staff (some with be Harvard alums)
This is a secure facility so all attendees must RSVP below (please include full names). Note that half the tour is outside so please dress appropriately. This tour is FREE and preference will be given to members and their guests (please put member's name under "Organization").
When:
10:00AM - 12:30PM Sat 25 May 2019 ( Timezone: Pacific )

Where:
Oregon National Primate Research Center
505 NW 185th Ave, Beaverton
Beaverton, OR 97006
[ Get Directions ]
Enter Waitlist Here...