pulitzer prize winners Nicholas Kristof (HC 1982) and sheryl wudunn (MBA 1986) speaking in portland about their new book "tightrope"
Thursday, February 6, 2020
Talk begins at 7:30 PM @ Newmark Theater
Tickets cost $37.95 and include a copy o f the book.
https://www.powells.com/book/-9780525655084
Please mark your calendars for an engaging talk by Nick Kristof '82 and Sheryl WuDunn '82 on their new book, "Tightrope," which issues a plea--deeply personal and told through the lives of real Americans--to address the crisis in working-class America, while focusing on solutions to mend a half century of governmental failure.

With stark poignancy and political dispassion, Tightrope draws us deep into an "other America." The authors tell this story, in part, through the lives of some of the children with whom Kristof grew up, in rural Yamhill, Oregon, an area that prospered for much of the twentieth century but has been devastated in the last few decades as blue-collar jobs disappeared. About one-quarter of the children on Kristof's old school bus died in adulthood from drugs, alcohol, suicide, or reckless accidents. And while these stories unfolded in one corner of the country, they are representative of many places the authors write about, ranging from the Dakotas and Oklahoma to New York and Virginia.

But here too are stories about resurgence, among them: Annette Dove, who has devoted her life to helping the teenagers of Pine Bluff, Arkansas, as they navigate the chaotic reality of growing up poor; Daniel McDowell, of Baltimore, whose tale of opioid addiction and recovery suggests that there are viable ways to solve our nation's drug epidemic. Taken together, these accounts provide a picture of working-class families needlessly but profoundly damaged as a result of decades of policy mistakes. With their superb, nuanced reportage, Kristof and WuDunn have given us a book that is both riveting and impossible to ignore.
About the Authors
Kristof graduated from high school in Yamhill, Oregon. Kristof is a graduate of Harvard College, a former member of Harvard University's Board of Overseers, and the 2013 recipient of University's Goldsmith Award for Career Excellence in Journalism. He studied at Oxford University as a Rhodes Scholar. Kristof was a finalist for the Pulitzer Prize for Commentary in 2004 and again in 2005 "for his powerful columns that portrayed suffering among the developing world's often forgotten people and stirred action." In 2006 Kristof won his second Pulitzer, the Pulitzer Prize for Commentary "for his graphic, deeply reported columns that, at personal risk, focused attention on genocide in Darfur and that gave voice to the voiceless in other parts of the world." Kristof was a finalist for a Pulitzer Prize again in 2012 and 2016; altogether, he has been a Pulitzer finalist seven times. According to Twitter, he has more than 2 million followers, which might be more than any other print journalist in the world.

WuDunn, a graduate of Cornell University, the Woodrow Wilson School at Princeton University, and Harvard Business School, began her career in investment banking at Goldman Sachs.WuDunn served for more than a decade on the Cornell University board of trustees, including as a member of the board's finance committee and investment committee. Initially appointed to the Cornell board by the university president, she was later reappointed by the New York governor and served under two governors. She also served for many years on the advisory council of the Woodrow Wilson School of Public and International Affairs at Princeton University and in 2013 was elected by alumni to the Princeton University board of trustees. In 2011, WuDunn was listed by Newsweek as one of the 150 Women who Shake the World. She currently serves on the board of advisors for Fuel Freedom Foundation. WuDunn is also on the advisory boards of a number of start-up companies in a variety of fields, including healthcare and mobile security.
The pair have worked as journalists and columnists with The New York Times for three decades.
They are the first married couple to win a Pulitzer Prize. WuDunn is a third-generation Chinese-American and the first Asian-American to win a Pulitzer Prize.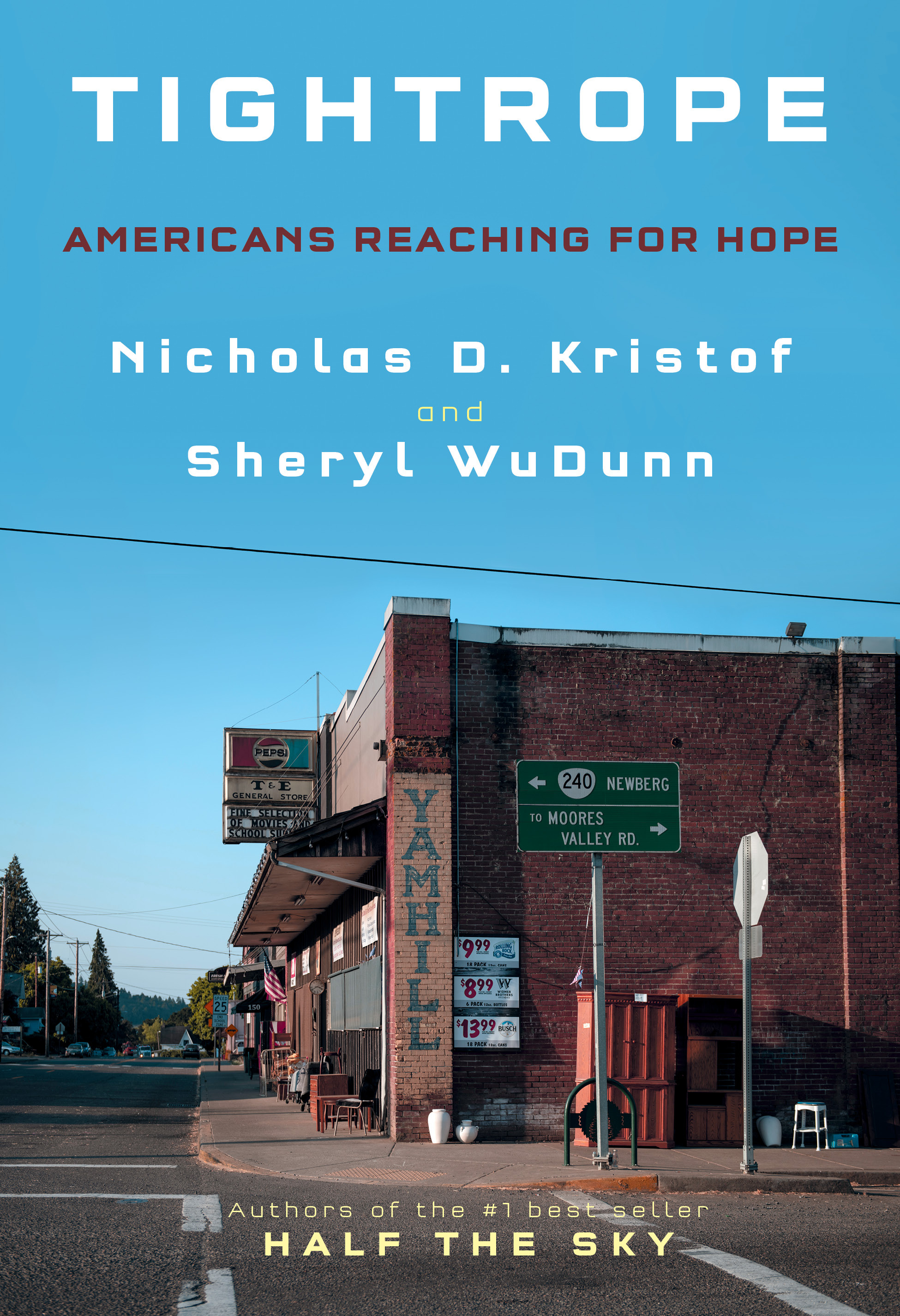 When:
7:30PM - 9:00PM Thu 6 Feb 2020 ( Timezone: Pacific )

Where:
Newmark Theater

Portland, USA
[ Get Directions ]
RSVP Here...